About this forum
This is an example of one thread - Feminism - which has recently been turned into its own subforum. Thus we are currently breaking that very interesting, but very long, thread into sub-discussions where appropriate. This will leave the original thread with a lot of views while the new threads will apparently have fewer. They'll begin to catch up though.
I guess my opinion will be unpopular here. While I do not want to defend that woman I think the anti-abortion crowd in the USA is far more violent.
I remember several cases of murders, bomb attacks, acids attacks and arson commited by self-proclaimed members of the pro-life movement.

I do not think such acts have been commited by the pro-choicers so far... but I my be wrong.

I am neither really always pro-life nor always pro choice. I think on the one hand abortion is chosen to easily nowadays.... but consider those cases for example:

* A woman lifes in a developing country and already has six children to care for. The country she lives in is overpopulated which has led to water-shortage and loss of fertile land from poor country style intensive farming. Because they are poor the family often goes hungry. Now she learns that she is pregnant again. Pro-lifers do not want to fund developmental organizations that would provide a safe abortion for her. How do you think about that?

* A woman has two children and is pregnant with her third. She learns that it will be blind, deaf and severelly mentally disabled. There are infections during pregnancy that can cause this. Caring for that child would mean that she must neglect her other two.

* A single woman is an alcoholic. She ends up pregnant from a one night stand. When she learns that she is pregnant she also learns that her child will already have disabilities because of her habit. She also is not sure if she can stop drinking for the rest of the pregnancy. She learns that her child will be classified un-adoptable because it has been exposed to alcohol during pregnancy. What would you suggest for her to do?


... not to talk of a woman whose life is in danger because of continuing the pregnancy.
Posts: 426
Joined: 22 Mar 2013, 17:11
---
Personally I think these are extreme cases and abortion, in those circumstances, would be the lesser of two evils. But that doesn't mean it should be taught to young women as part of their "reproductive rights".
Posts: 1800
Joined: 31 Jul 2011, 22:32
Location: Edinburgh
---
I agree that it should not be used as a form of contraception or because of selfish reasons such as rather wanting to have a cabriolet.

I think that young women nowadays are sometimes taught to see abortion as their "duty" rather than their right. For example if falls pregnant in school / college.
Posts: 426
Joined: 22 Mar 2013, 17:11
---
A sensible editorial in the Los Angeles Times about the Miller-Young incident:
http://www.latimes.com/opinion/opinion- ... z2xBLnK810
UCSB professor vs. antiabortion protester: 'Trauma trigger' is no defense


By Charlotte Allen, guest blogger
March 26, 2014, 11:38 a.m.

Mireille Miller-Young, a feminist studies professor at UC Santa Barbara, has been charged with battery, vandalism and theft after she allegedly stole and destroyed the sign of an antiabortion protester on campus and then pushed and scratched the 16-year-old when she tried to grab her sign back.

It looks like an open-and-shut case. Miller-Young told a police officer who interviewed her after the incident that she had seized and torn up the sign, and there's a video posted on YouTube that appears to record the March 4 altercation (warning: copious use of the "F-word"). The alleged victim, Thrin Short, told Fox News that Miller-Young had pushed her out of an elevator where Miller-Young and several UCSB students had taken the sign, and that she had suffered several scratches during the ensuing melee. Short had been among a group of about a dozen antiabortion protesters, most of them students at Thomas Aquinas College, a small Catholic institution in Santa Paula, who said they had gathered in UCSB's "free speech zone" on campus, where such activities are permitted, to hand out information to UCSB students.

But what's interesting is -- no, it's not the fact that California taxpayers are underwriting a Department of Feminist Studies" at UCSB where Miller-Young is an associate professor teaching courses bearing such titles as "Sexualities" and "Sexual Cultures Special Topics."

It's Miller-Young's excuse for her deed: that she was "triggered" by images in the protesters' materials, which reportedly included graphic pictures of aborted fetuses. Here's what the officer said she told him:

"In essence, Miller-Young told me she felt 'triggered' by the images on the posters. Miller-Young stated that she had been walking through the Arbor to get back to South Hall. Miller-Young said she was approached by people who gave her literature about abortion. Miller-Young said that she found this literature and pictures disturbing. Miller-Young said that she found this material offensive because she teaches about women's 'reproductive rights' and is pregnant. She said an argument ensued about the graphic nature of these images. Miller-Young said that she [sic] situation became 'passionate' and that other students in the area were 'triggered' in a negative way by the imagery."

"Triggered." The phrase "trauma trigger" is a word of art in the therapy professions, where it means some word, image, song or even smell that "triggers" a trauma victim's painful memory of the traumatic event. But as in Miller-Young's case, the word has been picked by feminists and other progressives to apply to just about anything they happen to find offensive. (You'll note that Miller-Young didn't claim to have been a victim of anything, but merely that she was pregnant and apparently a believer in abortion rights.)

Not only is "triggering" supposed to be an excuse for committing crimes against the "triggerer"; it's also a used weapon for shutting down free speech on campus.

For example, Oberlin College now tells its faculty to "remove triggering material [from reading lists and classroom discussions] when it does not contribute directly to the course learning goals." And when you feel you must assign, say, a "triggering" book to your class, you're supposed to issue a "trigger warning" so that ultra-sensitive students can, presumably, skip reading it: "For example, Chinua Achebe's 'Things Fall Apart' is a triumph of literature that everyone in the world should read. However, it may trigger readers who have experienced racism, colonialism, religious persecution, violence, suicide, and more."

In other words, censorship by the back door, all to protect the delicate sensitivities of people who feel deeply offended by being exposed to views they don't agree with.

Fortunately, police and prosecutors in Santa Barbara County don't seem to be buying Miller-Young's "triggering" defense to committing what might be viewed as "triggering" trauma to someone else. And fortunately as well, UCSB administrators, while not especially sympathetic to antiabortion "crusaders," as they call them, did stand up for their free-speech rights. According to National Review, UCSB Vice Chancellor Michael Young wrote in an email:

"[T]he principle of freedom of expression resides at the very foundation of our society and, most certainly, at the foundation of a world-class university such as UC Santa Barbara. Freedom and rights are not situational: we either have freedom of speech or we do not. We cannot pick and choose which views are allowed to be aired and who is allowed to speak."

I hope that someone doesn't decide that Young's email will require a "trigger warning."


Elliott was right in identifying this essentially as infantilism. Mommy and daddy told this woman that she was special, and she wants the world to go on treating her that way. Anything that disturbs her must be removed. This is a good illustration of Dalrymple's point that it is but a step from sentimentality (hurt feelings in this case) to cruelty or violence. The ridiculous claim that, "well, I was triggered" suggests the lack of an adult ego and self-control.
Posts: 195
Joined: 04 Sep 2012, 22:31
---
It's so idiotic that I find it quite disturbing that anyone is taking this kind of thing seriously. It's the same as a robber saying:
"Well, I was walking past the jewellery store and I saw the gems and just felt 'triggered'. I had to steal them. It's the jeweller's fault - he shouldn't have had them on display. In fact, prosecute him - he came running out and nearly injured me trying to get them back. I'm quite shaken up by it."
Perverse, topsy-turvy, criminal treated as victim, taken to an extreme. We're probably not far away from this in our courts now. After all, we hear about "exceptional cases", Asperger's, Bi-polar and any other supposed disorders people can manage to come up with all the time these days. It is the signing away of self control. I hope that women is prosecuted to the full extent of the law and obliged get a normal job.
Site Admin
Posts: 3432
Joined: 27 Jul 2011, 18:13
Location: Once Great Britain
---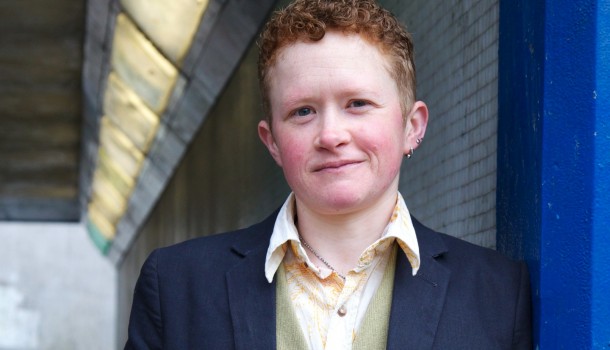 This is actually a woman - an academic at the University of Bristol.
You can hear her feminist views on
The Moral Maze
. I imagine most women, never mind me, run from her.
Site Admin
Posts: 3432
Joined: 27 Jul 2011, 18:13
Location: Once Great Britain
---
Crikey, Mick Hucknall has lost a bit of weight!
Posts: 435
Joined: 13 Jan 2013, 19:43
---
She certainly does look like arch-leftie and millionaire Hucknall!
Site Admin
Posts: 3432
Joined: 27 Jul 2011, 18:13
Location: Once Great Britain
---
She actually has quite a nice voice. After seeing that photo, I was expecting a gruff-voiced bull-dyke sort, possibly with a Belfast accent - but actually she is quite well-spoken!
Posts: 1800
Joined: 31 Jul 2011, 22:32
Location: Edinburgh
---
Yes. Pretty crazy ideas, though!
Site Admin
Posts: 3432
Joined: 27 Jul 2011, 18:13
Location: Once Great Britain
---
There has been something of an amusing (?) denouement to the story of the feminist "professor," detailed earlier in this thread, the one who attacked anti-abortion demonstrators and claimed, as an excuse, that she was "triggered".
http://www.noozhawk.com/article/ucsb_professor_sentenced_to_probation_anger_management
An associate professor of feminist studies at UC Santa Barbara was sentenced Friday to three years probation, 100 hours community service and 10 hours of anger-management classes after pleading no contest to several charges stemming from a confrontation she had with an anti-abortion group on campus in March.

Mireille Miller-Young faced three charges of grand theft from a person, battery and vandalism based on the March 4 incident, during which prosecutors allege the professor took a protestor's sign, committed battery on another protester, and then destroyed the sign.
...

Hill ultimately sentenced Miller-Young to serve her community service in conflict-resolution workshops run by the Quaker Church, 10 hours of anger management and $493 in restitution to the Shorts, which was paid in court Friday.


In a more level-headed environment, this woman would be removed from any teaching position. Academia has really turned into a circus.
Posts: 195
Joined: 04 Sep 2012, 22:31
---
---
Who is online
Users browsing this forum: No registered users and 2 guests